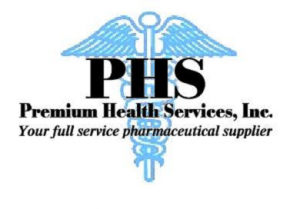 Premium Health Services, Inc. provides specialty pharmaceutical products and services to hundreds of federal, state and local health care facilities.
From supplying the complete needs of small rural health clinic to acquiring products for complex clinical trials for the largest research hospitals in the nation, PHS offers 24 hour live customer support and same day shipping for critical care needs.
Our goal is to excel in providing the highest quality service in fulfilling our customers' pharmaceutical and medical supply needs, thus establishing a productive long-term relationship.
Credit cards are accepted and there are no minimal orders.